Cosmetics The White Olive
In our assortment you will find a wide selection of cosmetics for the whole body. Here you will find products for hair care, face, body care, arms and legs and much more. Many of our products are 100% organic, so for fun, you can taste them. Our motto: if it's possible, do not apply to the skin something you would not dare to put in your mouth. In addition to traditional cosmetics, in our assortment you will find soap flowers that can be used both for decorating a house and for taking a bath.
The White Olive
Natural cosmetics, which is endowed with the famous properties of Agoureleo Organic Oil from Halkidiki, will offer you facial treatment; healthy and shiny hair; moisturized and rejuvenated body.
Read more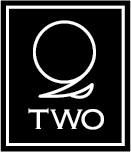 Total reviews (13)